DevOps Service
Devops (Development Operations) is a set of practices inspired by the issues raised by agile and lean. It is based on collaboration, integration and communication between all the teams involved in a technological change. Especially those that can potentially jeopardize the pace of business or can delay the release of new software in the company.
DEVOPS TECHNOLOGIES STACK
Doing Business Management from an agile perspective means dealing with increasingly volatile and competitive markets. Most companies need to continuously evolve, adapt to new opportunities, threats and the needs of their customers. In order to achieve results from strategic initiatives undertaken, modern companies need a devops methodology.  They must be able to bridge the gap between the development team and the group engaged in the execution and operation of new products. WWG can help you achieve this alignment.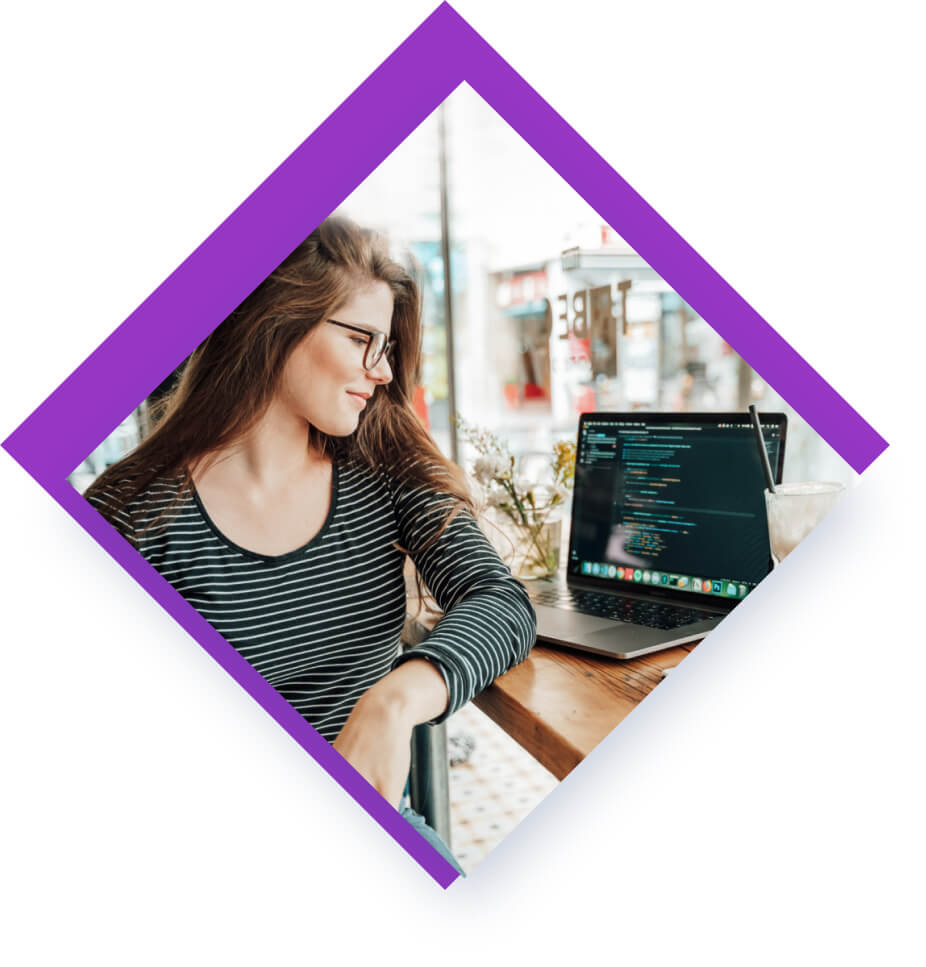 CLOUD
WWG will help you develop your devops culture in order to accelerate the deployment of data-based applications, ensure operational continuity and work towards adequate security standards. It will help you to integrate all the clouds you use into your work reality to reduce the complexity of your software delivery operations. Software that for your needs thanks to our devops services will be delivered more quickly and reliably.
CI/CD
CI (Continuous Integration) and CD (Continuous Delivery) are devops services that allow you to update apps "in production" several times a day. They are tools to be considered as an absolute must for any software development company. Your company, if not now or in the near future, will need to bring code into the production environment as agile and fast as possible.
Continuous Integration
Continuous integration is an agile Devops software development method in which developers regularly add changes to the code in a centralized repository, then build and test creation are performed automatically. The main objectives of continuous integration are to identify and resolve bugs more quickly, improve software quality and to reduce the time required to validate and publish new updates.
Continuous Delivery
Continuous distribution is a specific software development procedure, often applied in combination with Devops. The Devops method involves the creation of a continuous distribution pipeline. With this approach, developers, who usually create codes in a standard development environment, work closely with testing staff and IT processes, to speed up the stages of creation, code changes, testing and software release, without giving up reliability.
App development
WWG's devops solutions allow you to automate, monitor and analyze the delivery of your applications. Thanks to WWG, you can accelerate the delivery of data-based applications, respecting the policies of your teams and never take for granted the level of security chosen by the professionals working at your side.
DevOps Services
Devops will allow you to take stock of the pace you're taking when managing data, jobs, people and to progressively improve the collaboration and automation of your work groups.
DevOps advantages
Devops is (not) just a question of software. This approach serves to stimulate the working environment, make it aware and fast. It allows companies to receive faster feedback and change new products accordingly in a more targeted and precise way.
Continuous operations
Developers need to manage changes to your new software so you don't prevent end users from using it.
Find out more →
Continuous integration and testing
Developers must "work on the code" several times a day and check it from time to time thanks to an automatic test system. With each major change in a program it will be easier to identify in advance any problems introduced by a new feature. It will be easier to
Find out more →
DevOps for your business on a practice
Some of the devops principles have also been introduced in traditional companies, startups, working groups that do not know agile, Smes that want to adapt to the market and constantly keep up with the times.
Find out more →
Continuous assessment
Thanks to the devops approach, the way your or your developers work in your outsourcing business is literally redesigned. Each development team will learn to work on the product based mainly on the feedback received (for example, recording the user experience throughout the life cycle of the product). The ability
Find out more →