Client
Goodeat Group offers food & beverage services and over the years has become a reference point for catering in the areas of Milan, Brianza, Como and Florence, always focused on the pursuit of the highest quality, to meet the palates and needs of an increasingly wide range of users.
The challenge
Goodeat Group was looking for a reliable partner to develop a delivery mobile app that catered to the needs of the public of the Milanese interland (and in particular the Brianza). Specifically, this project wanted to be a multi-brand marketplace able to provide users with the ability to draw from different stores and be able to buy all the desired goods through a single order.
Do you want to know more?
We're at your service!
Our approach
The production philosophy adopted by WWG, as for any other project taken over, is the lean thinking, which provides for "decomposing" the amount of work into small processes that are analyzed, resolved and perfected one at a time. In this way it is possible to canalize the work flow in a precise and effective way, to streamline and optimize the production times. In the initial programming phase, in fact, the features are reduced to a minimum, thus creating a simple product without superfluous frills already ready for a first entry into the market. At this point, thanks to the intervention of beta-testers, it is possible to make a first assessment of the product, evaluating which features are necessary, which remove because not useful and which add ex-novo.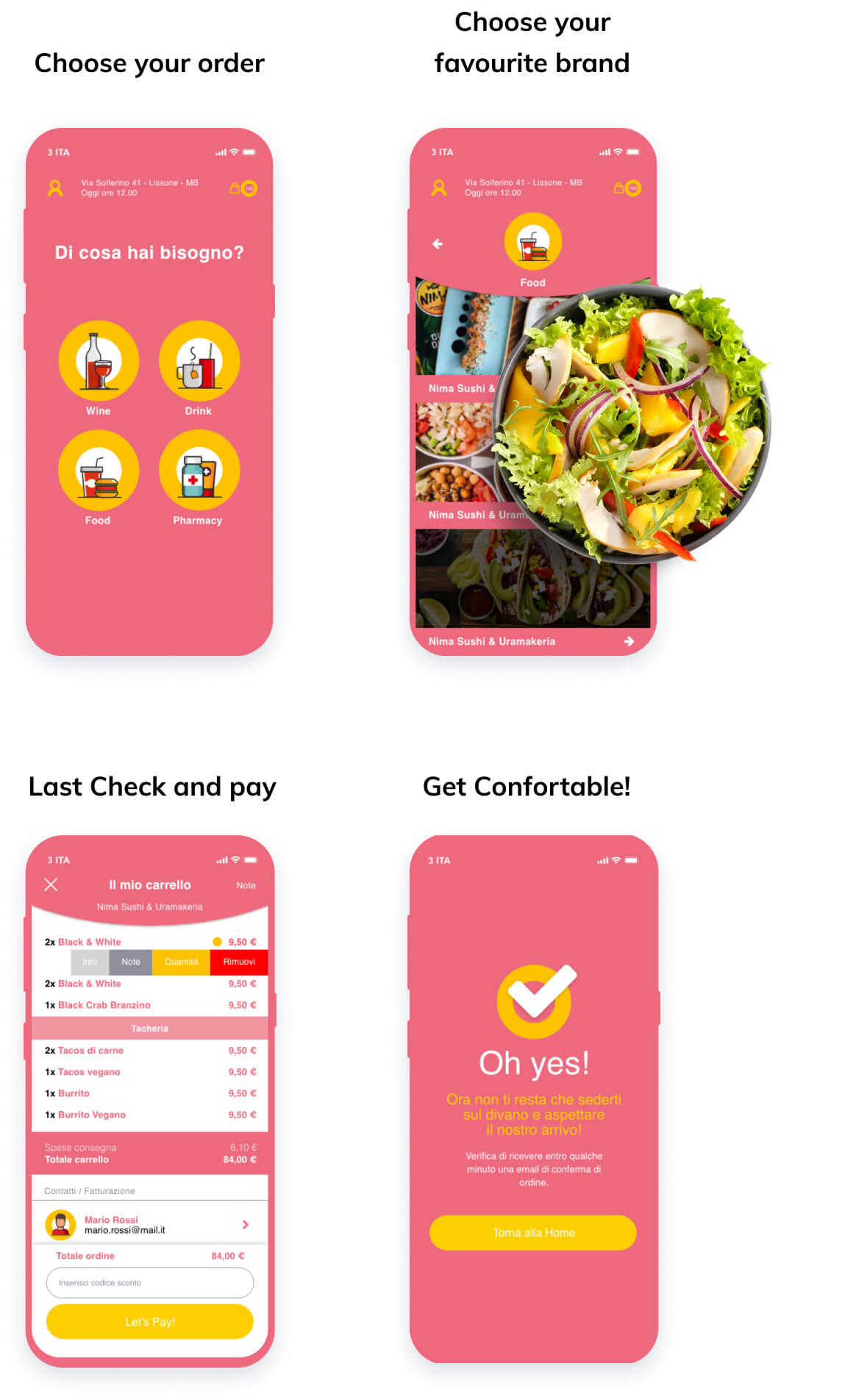 Solution
In the first phase of this operation, the WWG development team was responsible for drawing up, through a feasibility study, a series of proposals that could meet customer requests effectively. In this case it was decided to focus on the organization of the application in shops and laboratories: On the territory there are several laboratories, each of which produces the goods of all shops, which are instead only digital. Milestone of fundamental importance is therefore the geolocation of the user: thanks to the acquisition through async storage of a few simple data you can "assign" a specific laboratory to each user, so that it is as close as possible to the final destination of the products. When the user finally accesses the application he finds himself to interact with a simple and intuitive interface, where you can choose a shop through the different categories, view the available products (with images) and add items to your cart.
Results
Thanks to the product designed and developed by WWG, Goodeat can now enjoy a simple, intuitive and very effective application, capable of providing users with the services available in their location area.