Custom software development
WWG has been designing and developing innovative applications for over twenty years.
Our skills and workflows guarantee our customers the highest quality customized software created ad-hoc,  that adapt to every type of business.
We always keep an eye on the security, performance and scalability of our projects.
Lean-Agile, Devops, Q&A Testing and many others are used in all stages of development.
We exploit the advantages of platforms and frameworks such as Reactnative, Angular 2+, Reactjs and Node.js, creating reliable and high-performing front-end, back-end and API services.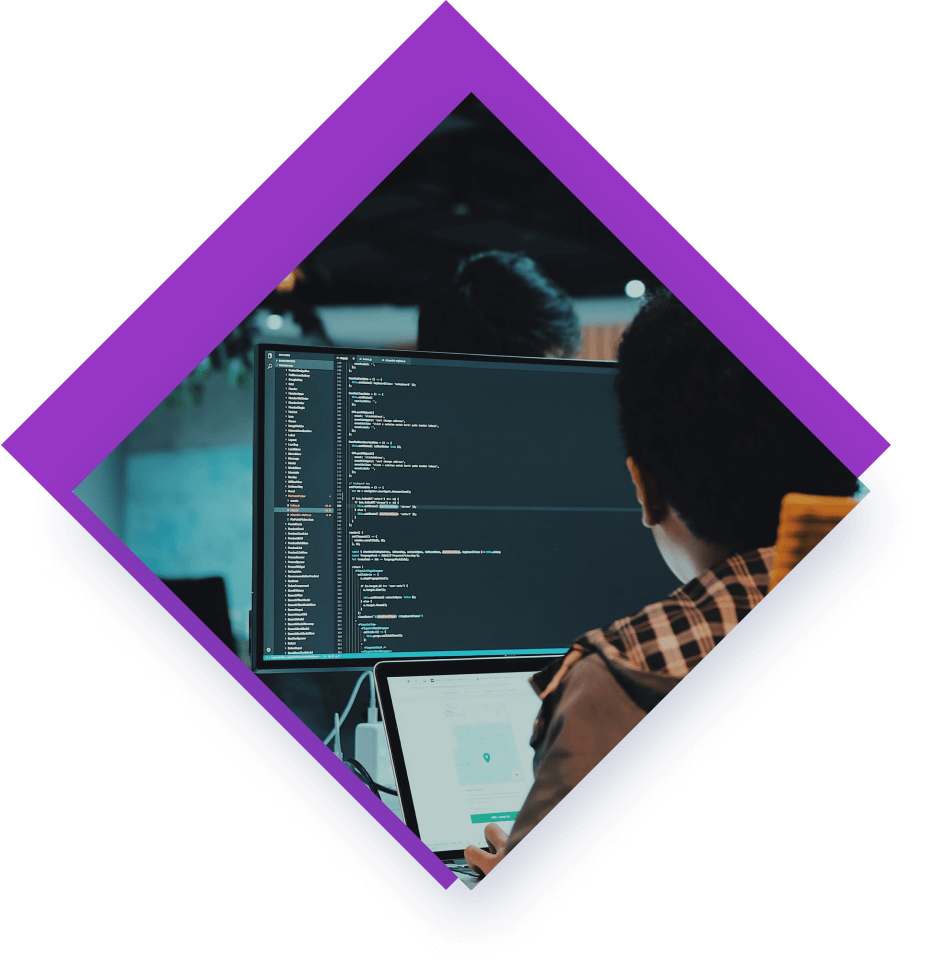 Our customized software products
Our projects are based on customized software development, which adapts to the needs of every kind of business thanks to unique and exclusive features. Taking advantage of the flexibility of our work processes, we can meet a wide range of requirements and provide tailor-made software for every need.
We also develop components that integrate and communicate with existing management software, and we can upgrade some components or features to make them more up-to-date and efficient.
Enterprise Software Development
The WWG team has proven experience and familiarity in creating bespoke software that revolutionizes reality of any kind and accompany companies towards digital transformation, giving them new competitive energy.
Find out more →
Backend development
A back-end software development team with Java, NET, Python, Go, Node.js, SQL and Nosql skills will be at your disposal.It will be possible to develop custom Apis that will use REST protocols to make...
Find out more →
Development of progressive web app
We create web applications that are developed and uploaded as standard web pages, but that behave like native applications when used on mobile devices. Thanks to these products, companies can enjoy all the benefits ...
Find out more →
Web app
The team of web development experts is at your disposal, whatever your need.Whether you want a new website, a landing page to target your streams, or a web app that automates some of your manual processes.If you are a...
Find out more →
Web software development
In order for your business to succeed, it is necessary that it is detectable by users, and that they can rely on it. To meet these needs, you can rely on WWG and its software development team. In fact for many years we have embraced the Agile mentality, which allows
Find out more →
Enterprise application
Applications are a fundamental part of every company: they are indispensable tools to optimize workflows and be Agile and competitive on the market. If your business reality has issues to solve relating to communication, secure data storage, reliability and scalability then enterprise applications might be appropriate for you . These
Find out more →
CRM Management Software
WWG is a software house specialized in the analysis of sales cycles and in all stages of business processes. For years it supports managers in the development of new business through evolved management software CRM (Custom Relationship Management), a management CRM with personalized services, able to optimize the management of
Find out more →
Software Quality Assurance
WWG guarantees its customers very high standards of QA (quality assurance) through a Software Quality Assurance process that includes: maintaining the quality of the project accordingly to company specifications and requirements, a series of in-depth tests both manual and automatic (automation testing, manual testing, web services testing, functional testing, unit
Find out more →
Product Design
The development of a good UX UI involves several stages, and the product design must consider many aspects. For WWG, which always puts who's facing at the center of everything, this service is a matter of responsibility. The user experience focuses on the figure of the user. To create a really
Find out more →