Key Fact
Innovative management of multi-platform real-time data and updates of a sports event

Immersive, engaging and very empathetic user experience for sports enthusiasts.

A technological platform specifically designed to enhance a brand thanks to a mix of promotion and communication activities.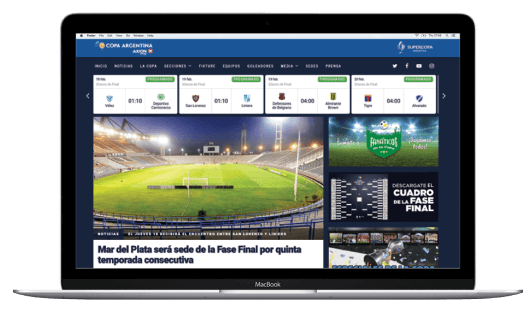 Background
Football as a great live sports show
OK! But how can a federation, a sports club, a professional league or a single champion manage the event together with their staff? Maybe the match center? Today a football match, a boat, car or bike race is one of those ceremonies that not only interest an increasing audience, but generate an induced and produce a verifiable and therefore evaluaable ROI.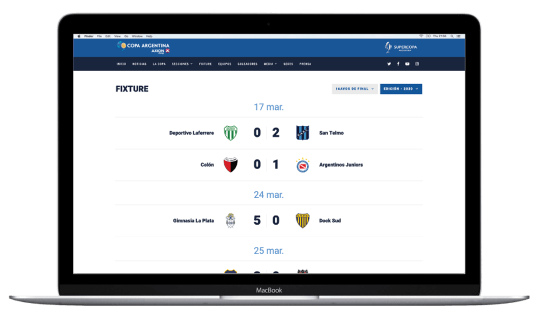 Mission
Sporting events generate a positive orientation and it gives value for a brand, a service, a product, an authority or a territorial reality like few other kind of events. Everything happens thanks to an emotional and experiential action based on high value content: results, statistics, photos, video clips, video replays (VOD), information about the team, players, statistics, live streaming and many other data.
Challenge
All these contents can be conveyed on the web, on a mobile app or on the official channels (even social!) of the event with great flexibility. The Argentine Football Federation wanted to enhance the Copa Argentina, generate notoriety, position and spread a new way to follow the competition through more than one device. Their wish was to allow the audience of fans to get involved in a real and interactive way creating an aggregating experience with high emotional content.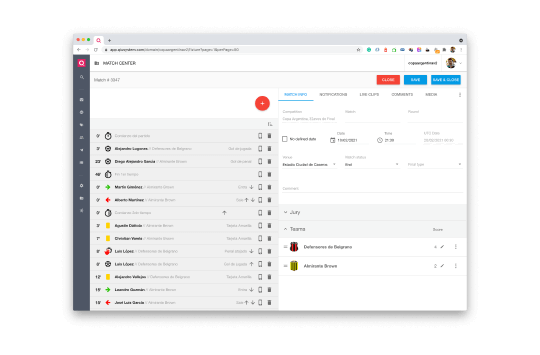 Strategy
Build a platform that allows the customer to manage a calendar of football matches and every single match. Each game can be configured with the teams, the initial training, substitutes, coaches, referees, locations, the season and more. Early in the game the federation hires users as for a community of fans. You can send: push messages / web notifications and more, live game notifications, updates on match data (goals, replacements, yellow/red cards, etc).
The platform provides users with various communication channels to share valuable information for users and a chatbot capable of intelligently handling some questions from the connected audience. .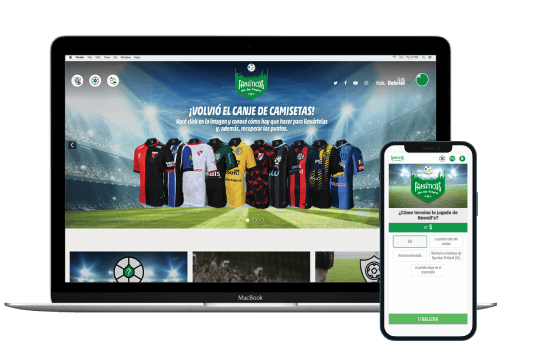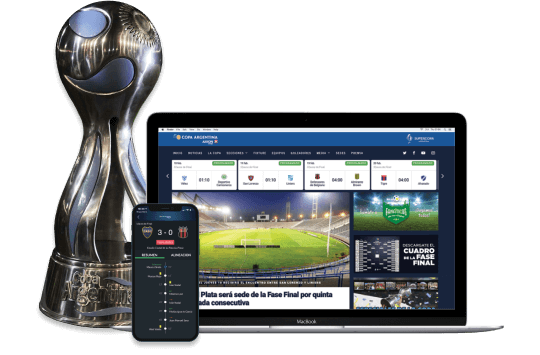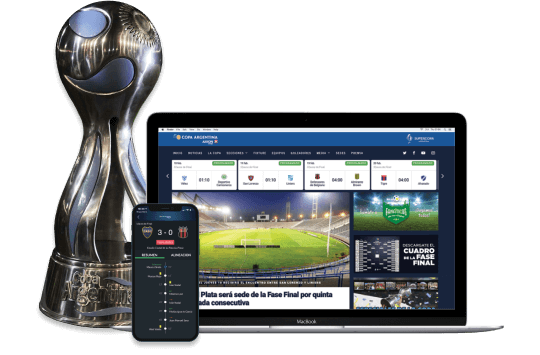 Risultati
Test the possibility of combining the communicative power of sport, brand's ability to penetrate  and at the same time improve the sales performance of a related product 

Ability to manage data as a real business asset in full compliance with good data governance practices