Background
Many skiers choose technical clothing COLMAR. The historical company has specialized in the production of garments that for aerodynamics, choice of materials and in general technological innovation are always at the forefront. Every year, in addition to the ski champions and athletes, many Italian school students choose COLMAR for jackets, trousers and many accessories.
Mission
COLMAR, due to his continuous research, wants to meet the needs of a wide range of athletes, from amateurs to beginners without forgetting women skiers and beginners. Every product has been designed for every athlete, able to combine technology, improvement of its performance and level of comfort.
The challenge
Starting from 2020, with the restrictions linked to the fight against COVID-19, how is it possible to show the news regarding the COLMAR brand, hypothesize a sales process and still give the products to the kids of the ski schools?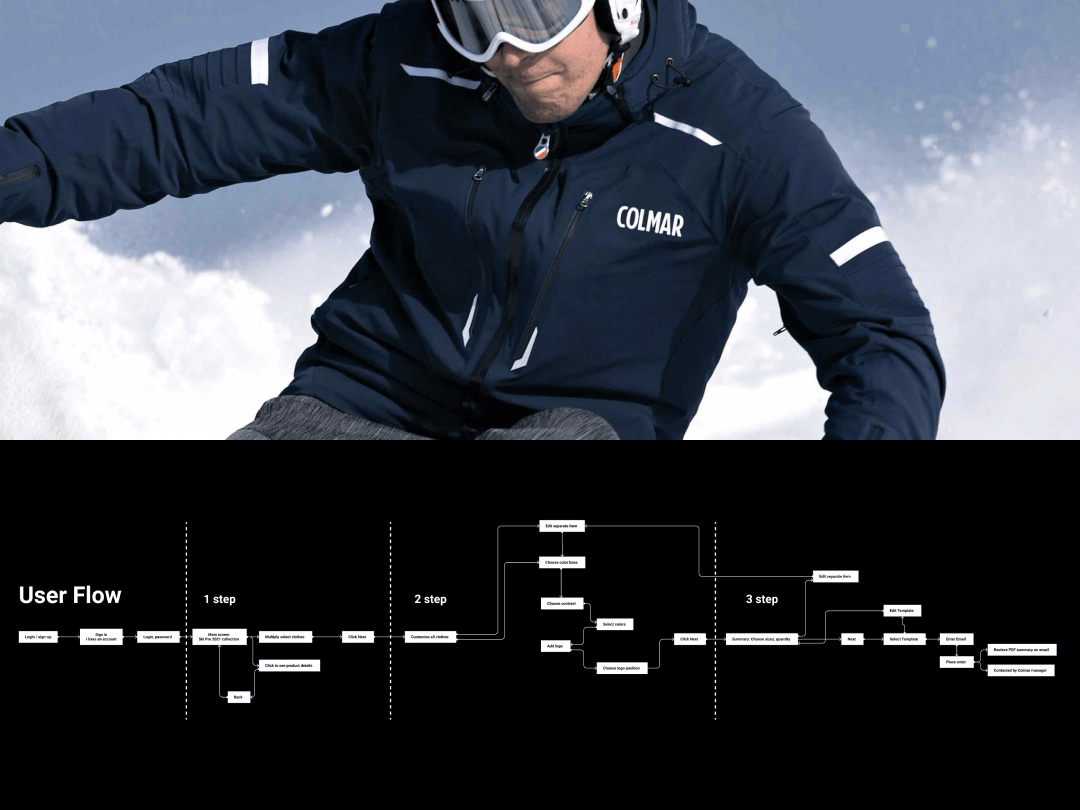 Strategy
The attention to the quality of the product has always been accompanied by the use of the most advanced technologies available on the market to improve every single phase of the customer journey. The forced closure of sports shops prompted WWG to rethink the process that each year allowed ski school managers to choose a piece of the COLMAR collections. Custom clothing up to 2019 meant: check the models in preparation (or create an ad hoc version), add the COLMAR logo and the logo of your own sports club or the one of a competitive group..
The solution? A custom clothing configurator
WWG, after putting online the configurator, has implemented a process of digitization of the sales process to ski schools of the products of a Ski-Pro collection. During the purchase process, COLMAR customers could have access to a section specifically designed to verify the items in the catalogue, choose the right one from those available, customize the garment and upload to the system one or more logos to add to the jacket before proceeding with the order. The customer managed to get in touch with the customers not only by warning that some of its sales activities were not suspended
COLMAR provided up-to-date information showing a news in custom clothing, very well viewed by the consumers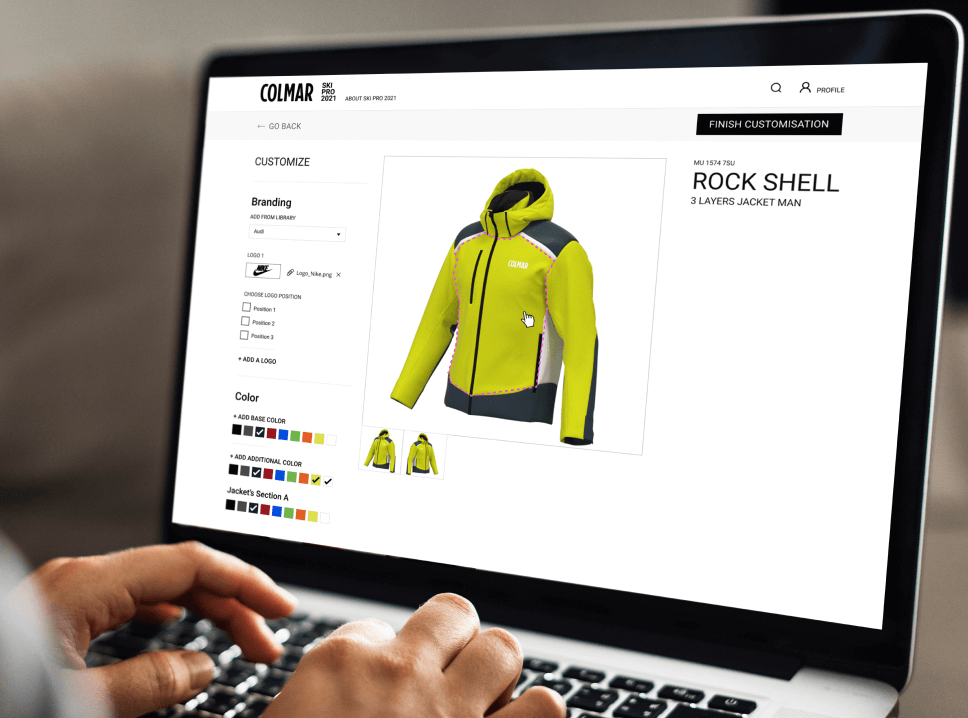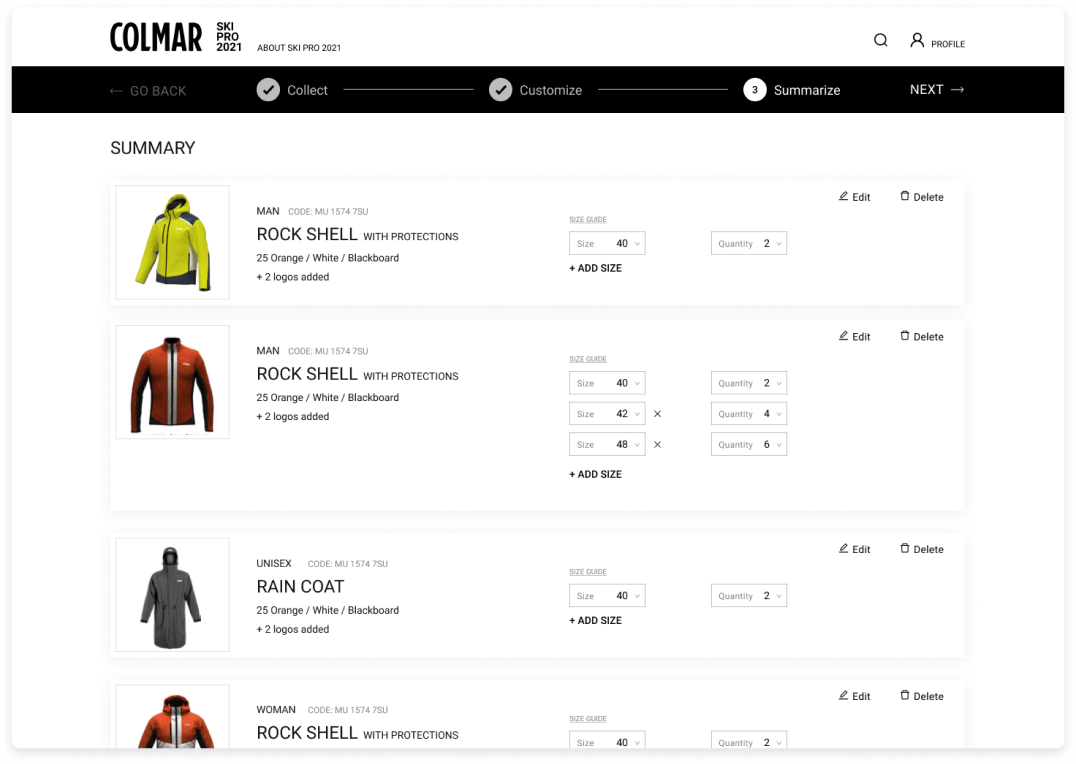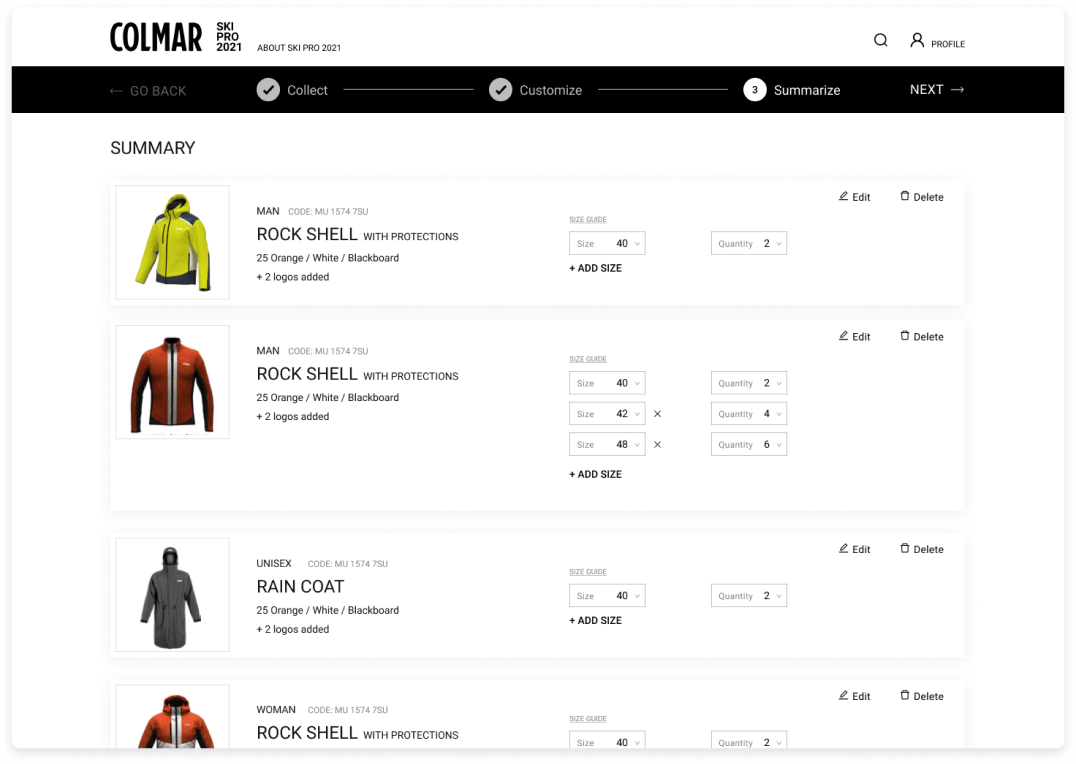 Results
1. The attempted to mitigate the effects of COVID-19 on leisure-related consumption have led to the start of a business digitisation process and a test
2. Until the launch of this configurator, purchases in case of need (for example, unexpected closures of shops in tourist resorts) were made through telephone orders that engaged two people for at least three months a year.
3. The COLMAR configurator offers greater opportunities for customer-company interaction and allows increasing expertise in customer-experience