The client

The America's Cup, was first contested in 1851; is the oldest trophy of international sport and preceded the modern Olympic Games by 45 years. The roots of the trophy go back to when a union of businessmen from New York sailed the schooner America across the Atlantic Ocean for the Universal Exhibition in England. 170 years after this historic crossing, America's Cup remains the most followed sailing trophy in the world, with millions of fans, and a large number of journalists and sponsors involved.



The challenge

America's Cup needed an innovative, powerful and fully customizable solution, a platform that could manage the event in all its declinations. The use of our CMS is essential for a 24/7 event that never stops. Editors, photographers, photo editors, video editors and content managers work in our all-in-one solution that allows them to manage normal website content but also live streaming, results, rankings, newsletters, press releases, accreditation, press area and much more.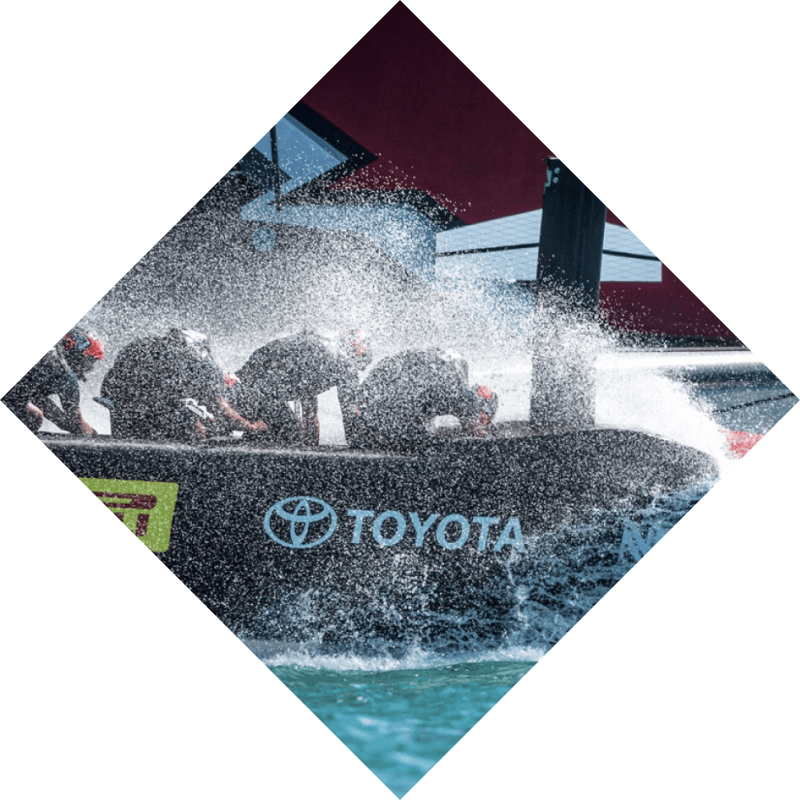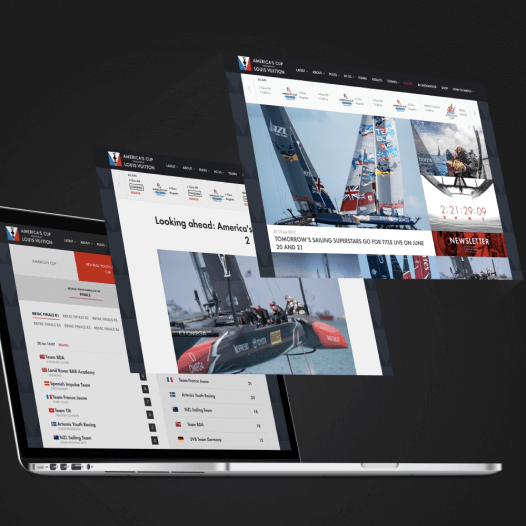 Solution
WWG has developed, for the 35th America's Cup presented by the Louis Vuitton website,
the apps and all the digital platforms
needed for the event. In 2018/19 we started developing the 36th America's Cup presented by Prada. Photographers and video editors upload their images and videos in bulk, which the system converts into all the sizes needed for the website, the app and even for the print area where you can download external media in high resolution. At the same time, editors can create and illustrate stories and decide whether the content will go to the website, the app or both.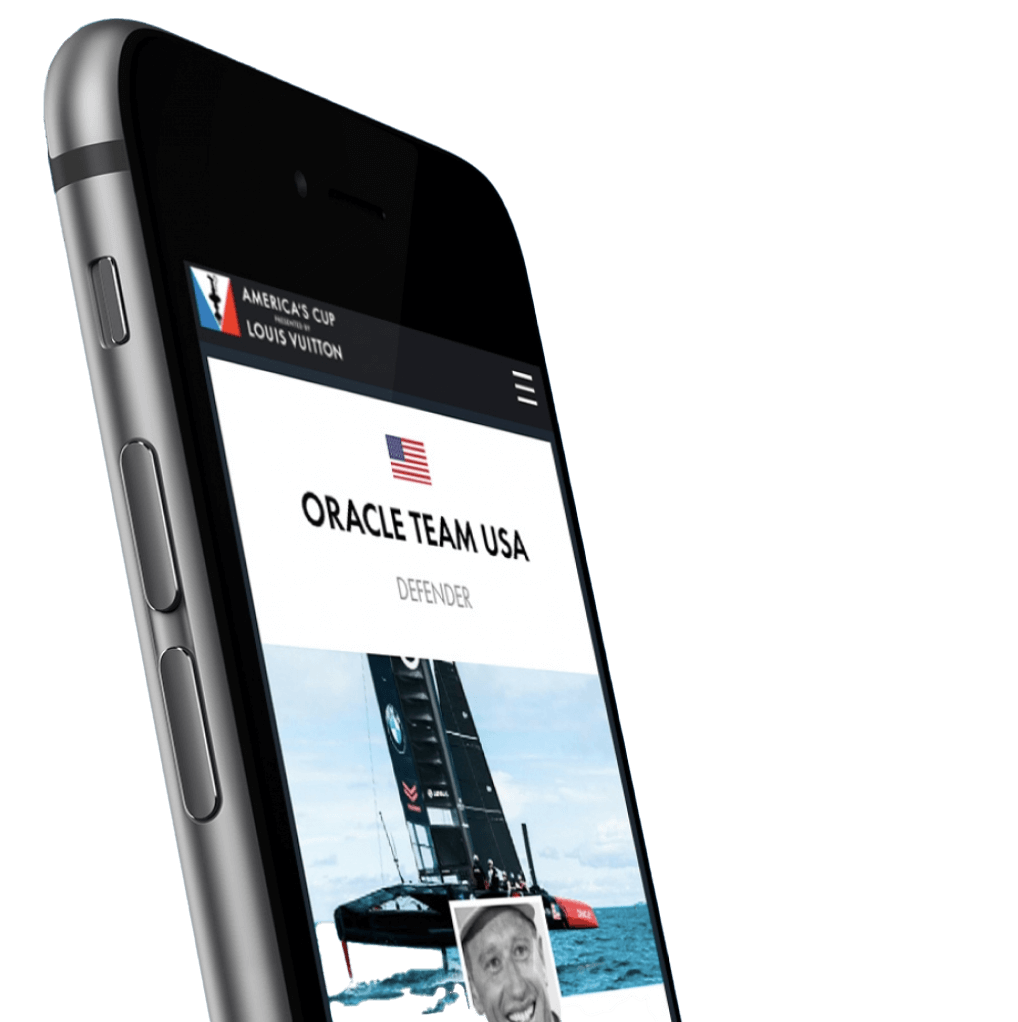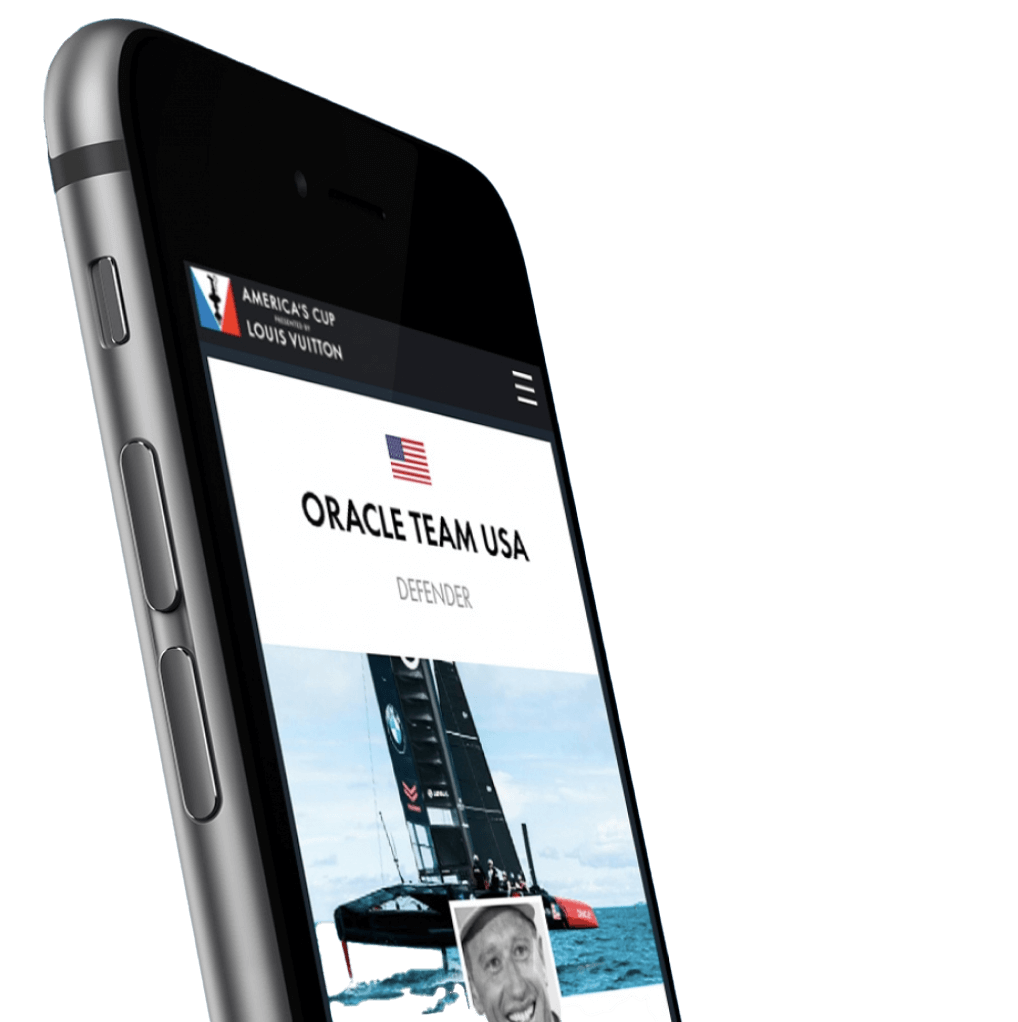 Results
Thanks to the work of the Reporters on Board, integrated into each team, the fans receive a unique vision of what it means to try to win a race that is unrelenting in the level of demand it requires.

Press, sponsors and editors are able to upload and download documents and content in real time.