Create an Engaging E-Commerce Experience with Sitecore Commerce
Online shopping is one of the most prominent uses of the internet these days, and it is due to become even more popular in the coming years.
The trend of online shopping has resulted in the growth and extension of global retail e-Commerce markets. Consequently, the demand for powerful tools and solutions that can be used to develop and support the electronic commerce marketplace is growing.
Sitecore is positioned among the top five leaders in Gartner's Magic Quadrant for Digital Experience Platforms. More than five thousand brands have chosen Sitecore as a reliable CMS partner, proving the company's ability to understand end users and satisfy their needs.
In fact, Sitecore Commerce (XC) is one of the leading products in the space of digital commerce management. Why? Because Sitecore offers marketers and developers the flexibility and speed to engage with their customers effectively.
Why do more and more organisations choose Sitecore for e-Commerce development?
With Sitecore XC you get a chance to seamlessly connect two crucial elements of the customer shopping journey — content and commerce. This means the elimination of siloed data between enterprise departments and the establishment of effective communication with new and existing customers.
The platform is able to:
Collect real-time data from various channels
Integrate with complementary third-party solutions and analyse their data
Generate relevant content for users utilising machine learning
Easily create various marketing scenarios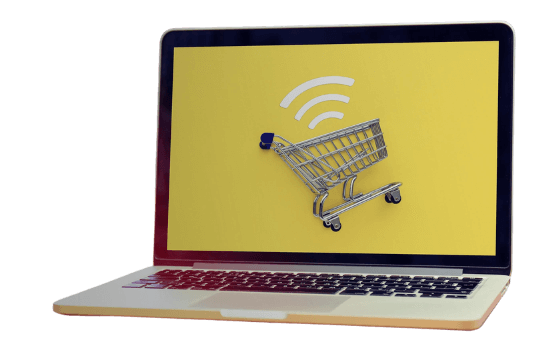 Let's explore the strengths of the platform:
1. Enhanced user journeys
Customer satisfaction has always been a critical factor behind the success of every top business. Therefore, it is essential to keep your customer base intact. Satisfied customers will work as assets for your business, and the goal should be to increase these assets.
The Sitecore Experience Platform utilises features which allow you to cover the entire customer journey: from inspiring potential customers to facilitating the eventual transaction. Everything is possible with the use of just one platform, enabling a frictionless customer journey.
Sitecore Experience Commerce gives you the tools to build a contextual customer experience where all the steps a visitor has to take in order to convert are clearly defined and delineated. In Sitecore, you can use explicit data to target content to specific groups of visitors, enabling a more relevant and personalised experience across the user journey.

2. Personalised purchasing process for customers
How can an XC solution use customer data to create a unique purchasing process for customers? Sitecore Commerce offers explicit personalisation. This feature allows you to know who a user is, what purchases they've made on your site, if there was an abandoned cart, and marketing automation. Ensure a consistent, customised experience for each of your customers and leverage opportunities for personalisation, content marketing, product recommendations, internationalisation and more.
It's all processed through Sitecore's rules engine which can be fully customised to capture and market to the active user. Then, the data can help empower your business by surfacing relevant products, upsells, cross sell, and reorders.
Using Sitecore XC, marketers can automatically determine the visitor's profile, either as someone that has visited already or as a best-fit persona, and track their actions. With its AI capabilities, Sitecore XC can deliver relevant content to users, including product recommendations, featured products, and promotions. Marketing automation will allow campaigns to send emails to customers for further engagement based on relevant products or abandoned carts.
3. Marketing automation
With Sitecore Experience Commerce (XC) you can create complete and complex marketing automation flows. Again, everything revolves around the customer and the behavioural data available to you, on the basis of which you make your marketing decisions. Should we send the customer an email with a survey a few days after the purchase has been completed? Should the customer receive a reminder if a product is still in their digital shopping cart, but hasn't been paid for yet? This helps you to increase conversion (CRO) or average order value.
Sitecore also collects data from the interactions that take place on all digital touchpoints. When someone shops or surfs on your website, looks at your products, clicks on pages and/or downloads brochures, the advanced lead scoring mechanism behind the platform keeps track of all these customer interactions. You can use this data to automatically carry out follow-up actions. This is the core of marketing automation.
4. Rule-based configurations
If you find it challenging to keep updated with your marketing operations, XC helps to automate experience processes as a valuable aid so that you don't have to make time to deal with each event separately.

By offering clear and logical automation and a rule-setting flowchart view, Sitecore Commerce equips you with a sensible decision-making process. Being able to handle the sequence of events in an organised graphical manner encourages strategic planning and lets you develop complex processes that instil a more human touch into your automated customer experiences.
5. Intelligent backend sales cycle
Sitecore Commerce provides intelligent automation to design rules that deal with backend incidents such as out-of-stock items or updates. This is an easy way to manage information and makes the shopping experience more exciting by doing the following:
Enabling customers to search through different product catalogues
Processing orders covering physical and digital objects
Permitting secure domain payments
Providing relevant content including deals, products and access to digital resources
Translating and localising several consumer markets


6. Better Content optimization and testing options
Sitecore Commerce allows you to make changes to everything from the layout of your pages to standard progression checks and shipping options, and relieve you from traditional testing restrictions.
The advantages of Sitecore is that it supports testing to the fullest, marketers can test fields, content, pages, and even entire digital experiences across user interactions. With A/B and multivariate testing, Sitecore enables total optimization as content gets added and updated. Additionally, the platform gives you the tools to review all your tests and optimisations at a glance and replicate the ones that are already working.
Manage, track, and improve on the KPIs that matter to you. Moreover, it automatically performs testing to compare your new and modified experiences with elements like promos and sample content. This robust analysis helps you contextualise the data you are generating as well as foster a more informed perspective. Besides, XC offers you the right direction and suggestions that are related to:
Customer segments that are ideal for interaction
Promotional strategies you may want to consider
Case-to-case marketing and cross-sale opportunities
Rewarding sales campaigns
Content and marketing materials


7. Multilingual Capabilities
Manage content for international and multilingual websites from one central location.
8. On-time Order Delivery and Placement
Sitecore Commerce makes it easy to manage and synchronise inventory between your stores, website, and your warehouse. In fact, another benefit of Sitecore integrated software is the availability of a smooth and efficient system of order placement. It also helps your business to guarantee on-time delivery. Thus you get rid of the issues of delayed deliveries and dissatisfied clients. The best way to execute this is by Sitecore integrating e-commerce and ERP systems. The automatic data generated by the Sitecore integrated e-commerce platform helps you by giving instant information and ensuring a seamless data flow. This is important for providing your customers a fast service of order placement and delivery.
9. Data-driven eCommerce Marketing
Deliver personalised experiences to every shopper; Sitecore collects real-time customer data from all sources and channels, and by using machine learning it generates real-time actionable insights and results. Instead of only adapting to users who sign-in or explicitly state their preferences, the XC system wades through a wealth of data to identify and respond to your user's needs.
10. Cloud-based connectivity
XC allows easy deployment of your marketing platform using a distributed computing environment like Azure or via a native cloud. Therefore, you no longer have to worry about configuring Sitecore to work seamlessly with your native option. You can take your call on whether you want to get started with a local cloud implementation or go with a dedicated service provider that offers more flexibility.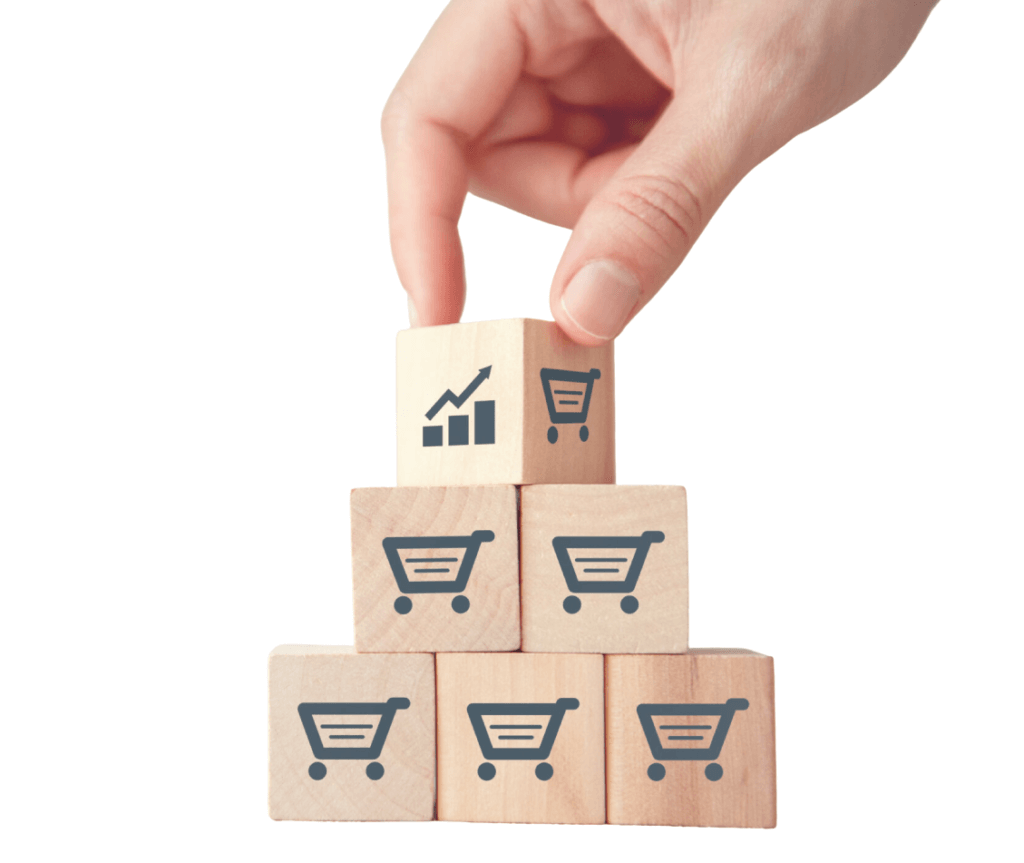 Closing thoughts
Sitecore Experience Commerce is a promising solution, particularly for those organisations looking for the ultimate retail omnichannel platform. Deciding to adopt Sitecore Commerce will help you to achieve quality digital commerce performance. Leverage our Sitecore consulting services, or simply contact us to build a fail-proof digital commerce strategy today.