WWG is Clutch top B2B companies 2021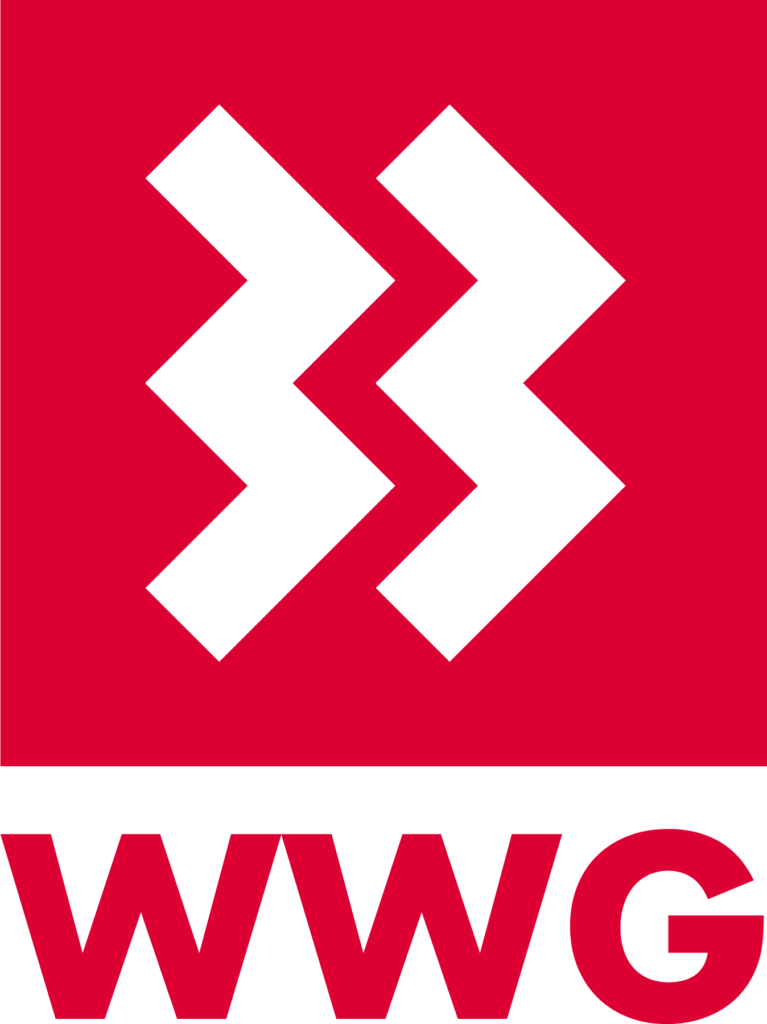 Clutch, like last year, also in 2021 has included us among the best software development companies in Italy. The note – have you ever heard of it? – platform based on rating and review of b2b services has rewarded us again. The best companies for this platform, "The Tripadvisor of companies", are automatically placed in rankings that are updated according to the services offered, the reviews received from their customers and the satisfaction expressed.
The Clutch top b2b companies 2021, the rankings useful also and above all to choose a technological partner wisely, this year were very expected. The services we are offering to our customers are becoming increasingly vertical, functional, specialized and vital to our customers' business strategies. However, those who collaborated with us on a new project have decided to publicly express the confrontation with our development teams.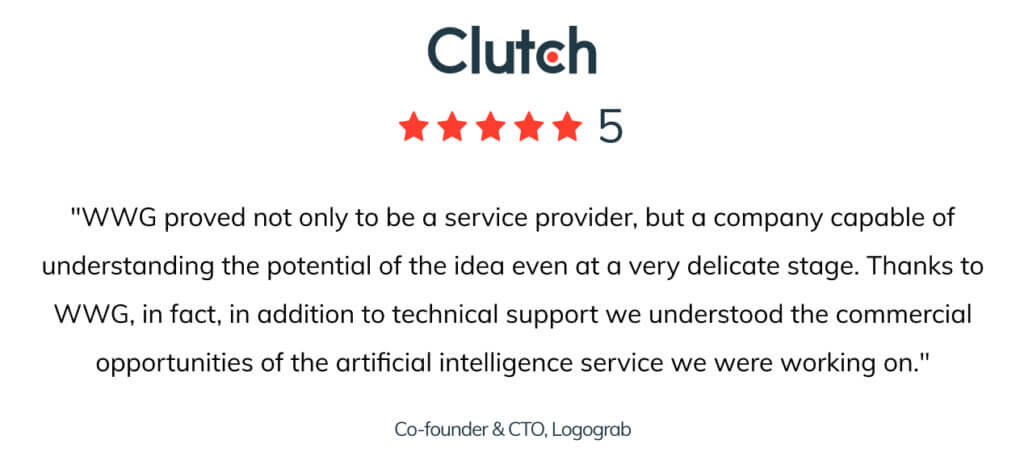 Clutch, with a sophisticated system of ratings and reviews written by professionals evaluates the work of service companies and technological solutions around the world. Based on job quality, thinking leadership, project ownership and customer feedback. Clutch has become the reference resource for b2b business.
Clutch has a fairly rigorous selection process and the sophisticated ranking system takes into account important factors such as brand reputation, case studies and willingness to support the demands of its customers.
The main goal of organizing companies in rankings and segments is to shed light on development companies, for example software, more reliable, professional and help customers choose the best supplier possible.
WWG has earned a reputation as a trusted partner, a company with which to plan long-term projects thanks to apps, both mobile and web-based, custom software solutions of different complexity.The ideal customer who writes about Clutch? It is a reality that intends to undertake a digital upgrade process.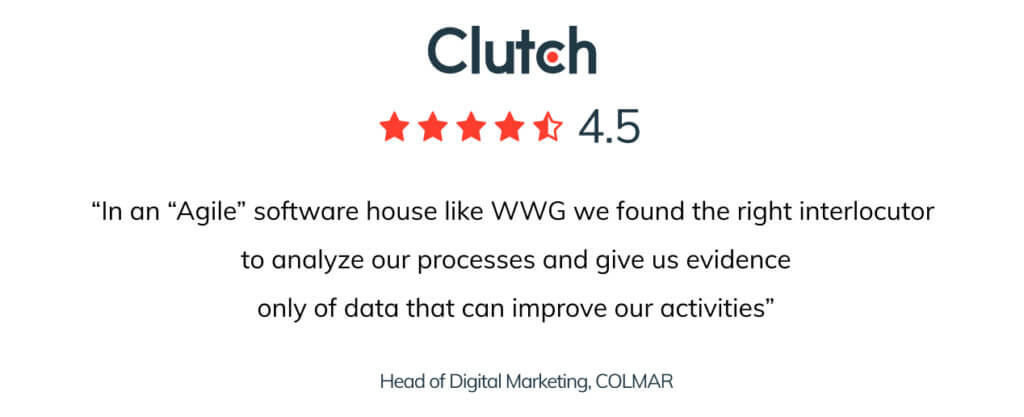 Here are the Clutch top b2b companies 2021 in which we are present after the recent contribution of LogoGrab and case study Copa America for Asociación del Fútbol Argentino:
Top IT Consultants in Italy – WWG is… in first position!
Top Software Developers in Italy – WWG is in fifth position!
Top Italy Custom Software Developers – WWG is in fourth position
Top Cloud Consulting Services in Italy – WWG is in second position!
In this regard, Mohamed Deramchi, CEO and founder of WWG, points out:
For more information, a copy of this news as an attachment to a direct email, for interviews with WWG professionals or more details: