Lean Startup beats "old school" 6-0.
Use lean principles to make work your new startup or your old company
Lean Startup, for some is the only way to have a new product or service that resists the market test. For others, it is a process that uses "fashionable" words to define a balanced business organization.
In fact, Lean Startup is really the search for an effective production solution dictated by the needs of the market, influenced by its sometimes even abrupt changes and that in the long run pushes to redefine the concept of innovation in sectors that are also very distant from each other.
No, Lean Startup is something generic, little codified, random as can be infused the talent used by some elderly manager to predict in advance the many variables that affect the probability of success of a new production cycle.
Lean Startup is the most decisive but realistic way to structure a sustainable business that provides economic prosperity for the founder, his employees and at the same time satisfy an important need for customers.
Wrong! Lean Startup is the umpteenth new process of those who work in software development who want to "expand" to other areas such as corporate organization or business management.
You could go a long way with this one-and-a-half. At the heart of the issue is what has been called Validate Learning, the process that should be put in place to understand the reaction of a market to a given input. Can it be practiced in a structured way, using digital tools that make it measurable or is it a useless practice? Here are six issues to watch out for if the Lean Startup methodology gets the better of the "old school".
1. Lean Startup an approach that must always be agile (and risky!)
The philosophy behind Lean Startup helps companies adapt to a market, to do it quickly and as often as possible. People who work with this mindset (build> measure> learn) look at their product but learn to analyze the process without making assumptions about the goal to achieve. A certain Mark Zuckerberg, at some point in his history in Facebook, a company that had in its past many features of a streamlined startup, seems to have said: "The biggest risk is not taking any risks".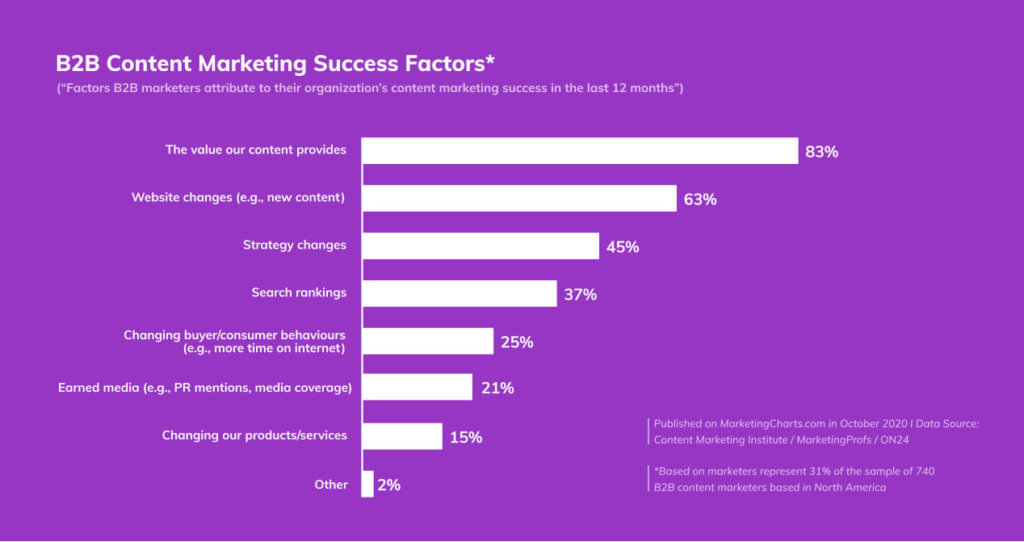 Lean is a methodology applied to business management combined with some agile principles of achieving goals. It operates progressively riskier tasks and subdivides them into small parts to minimize the impact on the enterprise. That's why large groups and even heavily regulated industries are thinking of experimenting with it.
Having a slender mind also means trying to be contaminated by a new discipline to open up to innovation. You have to ask yourself questions to get it. After many experiences with startups and companies in various product sectors WWG would like to move the issue to one in particular.
Before thinking about your MVP, you question the meaning of "feasible": what is really feasible for your company? Thinking in terms of feasibility means solving from the bottom how minimal your initial product must be, how agile the process must be that will bring it to your first customers. 'Cause you're gonna figure out how you're gonna achieve the goal you set yourself.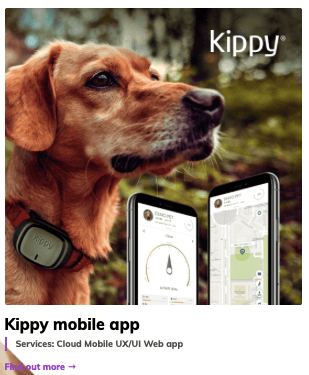 Lean Startup allows you to work on what is really possible in your organization. Nice discovery! In many "traditional" companies it would be said: everything that becomes part of a professional context brings with it a cost. Only the most efficient dimensioning depends on the latter. True, but how to avoid waste, bottlenecks, lack of motivation, assignment of responsibility and analysis of the activity?
In fact, the lean method is a must, for startups, but it offers a set of rules that work after building a corporate culture and a general openness to change. Lean Startup is a way to capitalize on the inventiveness of each company. Inventiveness that is of all the people who work there. The so-called "just in time" of every respected professional group is the moment when one becomes aware of the way to be on the market and to absorb its fluctuations. "What am I doing here?" Bruce Chatwin used to say in a memorable travel book. "For the salary," some old-style managers would say.
The lean approach, however, recommends a certain sobriety, humility, balance and perhaps even refers to a certain minimalism to be taken into account in business choices. That is why it makes sense to involve software development companies in the planning phase of a new project. Having them available in the preliminary stages means having a logical approach. Confronting these "leaders of value creation" means ensuring, even if made of small steps, a process of continuous improvement.
2. Lean, meaning, scientific approach, ideology and heuristics
Lean Startup provides a rigorous approach to the creation and management of startups and brings the desired product more quickly into the hands of customers. The feedback cycle of construction, measurement and learning has helped many startups survive.
Two elements, however, should also appeal to all other business organizations:
The number of experiments per unit of time
The number of experiments per unit cost.
Both are important for the growth cycles of each company. Too bad for those who only note the costs of a new process! In the absence of reliable data, only frugality is recommended. And yet, as tough and competitive as you are with the market, you should not underestimate the value of experimentation.
WWG normally offers solutions to manage this predictable resistance to change by working alongside working groups. Even those who have never heard of operational excellence. It normally works on the possibility of creating the right business environment that encourages growth and trusts experimentation.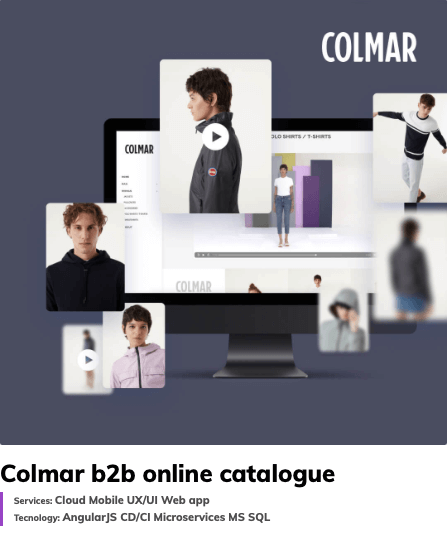 The latter start from the use of the lean canvas model to understand in a short time if the idea behind your startup has all the cards in order to work. Here is what is able to record the lean canvas model, evolution of the previous Business Model Canvas if compiled through the right set of questions:
The problem
Have you found a difficulty that needs to be addressed? If you can't find a problem how can you identify a solution?


The solution
Why is your solution the best? Is it?


The metrics
Recording what data will you understand the success or failure of your project?


The competitive advantage
What element can you leverage?


Value proposal (single)
Why would they choose you?


Market segments
Who is looking for a solution to a problem and maybe is willing to test it before others? Is there a niche of early adopters?

Earnings
How much are they willing to spend to test and adopt your solution?

Channels
How did you plan to contact your potential customers?


Structure of costs
What are the items that affect the list of your costs the most?
Those who ask these questions look to the future. It's a question of the right questions. Thanks to these young hackers were able to build large organizations from garages or dorms. Because at the center of their growth they put such a slender thought to adapt to the change around them and be an inspiration to others.
3. Lean, meaning and disadvantages of the methodology. Are there any?
It's time to be prepared for defeat. Not everyone is used to talking about their mistakes in these terms. For startups, on the other hand, errors are very useful. In fact, without the possibility of making mistakes at every step, there could be no growth. But for what reason should evolve or change a company that serves its customer for decades? Wrong who has a thought of this kind.
The COVID, in fact, taught defeat not only to the little ones. You have to practice crisis procedures. Maybe we should all test the possibility of serving customers in a new way and without spending more than usual.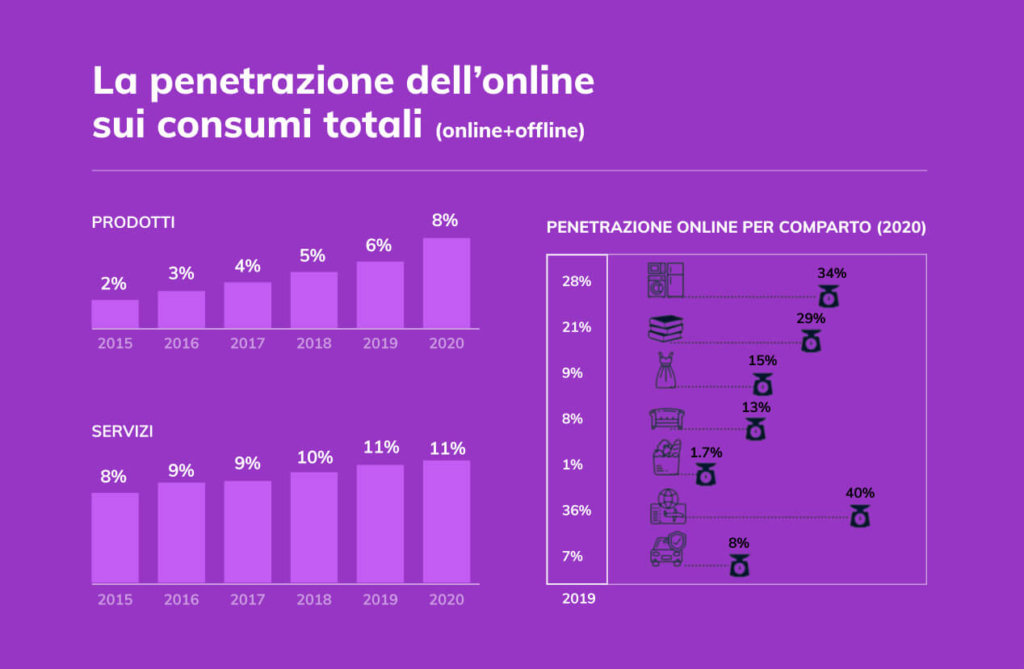 Here is how to deal with a problem of this kind in a perspective of continuous improvement and continuous solution to concrete problems:
The problem
The solution
The improvement

Everything that is lean method is focused on ways of thinking and rethinking a company, its customers and sustainable growth. Overturns many old truths in the heads of executives who have never heard of Agile manifesto or Kanban method. No doubt, it introduces a new way of thinking. Lean Startup can only succeed if you don't sacrifice the most important assets you have, keep your instincts, a strong determination for change and connection with your customers.
4. Start-up, new meaning thanks to the three steps of the Lean Startup method
What does it mean to attribute lean thinking to the creation of new startups. In detail these steps:
Build:
Each startup begins its development by identifying a problem and then building a solution. After this step, the next step is to create a minimum viable product (MVP). The MVP is a version of your product that has the key features your company needs to solve the problem. For every new feature you create and include, you should think about how you want your ideal product to relate to your customers.
Measure:
After your MVP is alive and well with your first users, you need to ensure that your company has a framework to get data on each of the features available. What you use to measure your success or failures will be critical to achieving your ultimate goal. After the measurement you can then modify your MVP in the light of how your customers interacted.
Learn:
After receiving the data you acquired from the lean framework, you will be able to validate your learning. This will help you understand your MVP and your business objectively, while getting an unparalleled view of what your customers think. You will be able to explain (also to marketing!) why some areas of your business could be more performing. Then you go back to your construction phase, modifying the features in the light of what you have learned. Measure and learn again.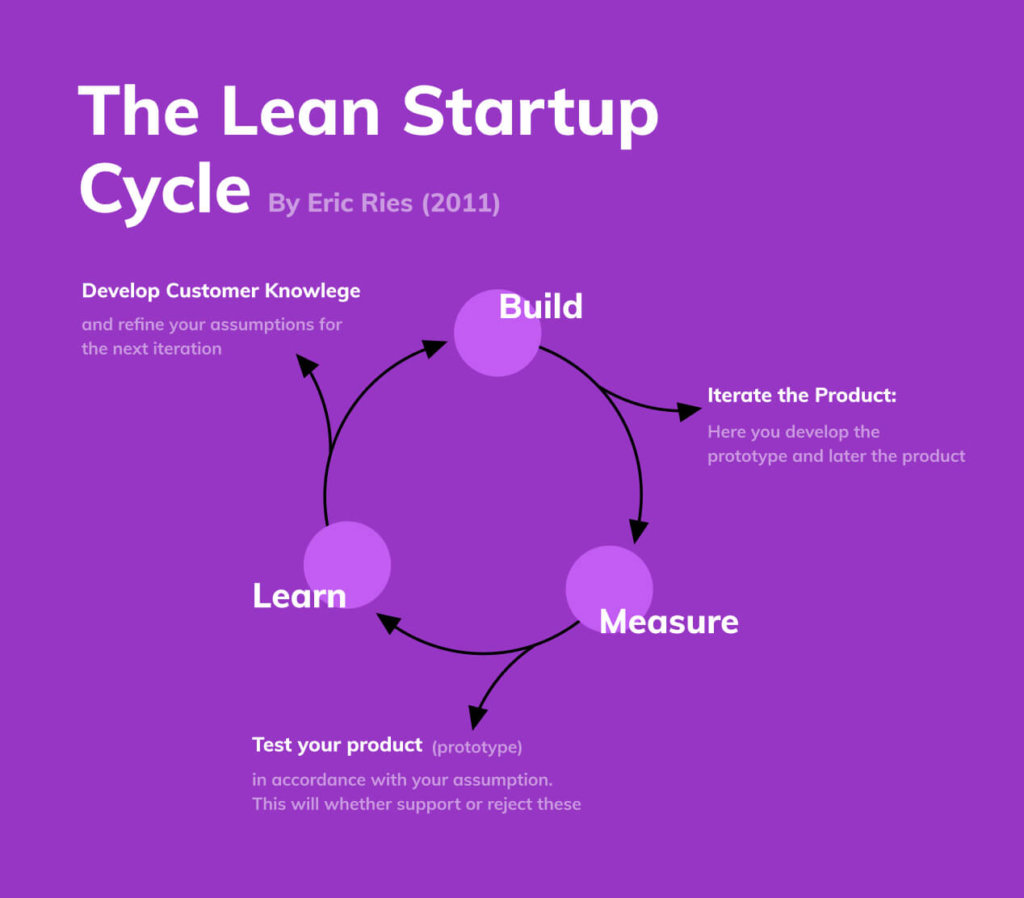 Like the three musketeers, actually, the steps… are four! And they represent a cycle that we can name PDCA (Plan-Do-Check-Act). It is a circular process experienced by Japanese companies since the 50s, once the corrections are applied you start planning again. Then to help change you never stop with the process.
5. Lean Startup principles at work
If you can achieve your goals, you have an exceptional, lean, definitely more structured company to live growth than many companies with higher market capitalizations but that provide products that are likely to worsen the situation of customers. Here are the principles expressly theorized by Eric Reis for the creation of Startup:
Entrepreneurs are everywhere
Entrepreneurship means management (flexible)
Build-fit-learn
Validated learning
Accounting for innovation
Dropbox, Airbnb, Twitter, Yelp, Youtube, Digg if they weren't really startups were lean companies to all intents and purposes. They adopted a gradual and iterative lean approach with key customers and have been able to build themselves over time without forgetting the logic "better than yesterday, less good than tomorrow". This looks like the invention of lukewarm water! If you do not have a company capable of structuring you need to acquire resources certainly not a philosophy that comes from Japan. However, a fact should make you think about the usefulness of lean principles: the success rate of companies that have collected rounds of investments without having tested their product or service on the market is much lower.
Today, those who have had an idea in the middle of the night, or the manager who leaves a large company, it is the case that has a continuous flow of feedback during the process of product development, to ensure constant learning and verify every single hypothesis. The Lean Startup methodology aims to implement a process and approach to data-based entrepreneurship, and applies principles of lean methodology to support it.
Startups qualify for the use of lean methodologies that often also systematically guides talent acquisition. Before giving merits or flaws to lean ideology ask yourself: have you done everything possible to have the best people in our team?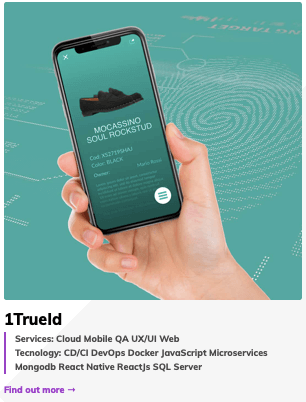 6. The "lean" ideas against the good old (secret) ideas of yesteryear
One of the greatest deceptions about creativity is that it is a gift that is magically received by someone or mysteriously unleashed by something. In fact, lean methodology can be seen as a credible guide to stimulating innovative ideas. Focusing on the problems, at first you will have the feeling of thinking in a counterintuitive way, but in reality it will be fascinating to bring them to the first users and notice how strangers manage to solve a concrete problem. That's how we advised to do research and development until Eric Ries from his blog since 2008 began to write about "The Lean Startup".
Keep your idea secret and work quietly for a long time until you have a significant advantage on the market
Show your solution only to confidants or those who sign an NDA
Don't blow your mind if you don't have a detailed business model
Build minor features to improve more and more the product or service you have in mind
If you don't have new ideas clone those at the base of startups or existing companies
The more you complete the exact same process, the more you make it your own and progress in what you can do
Once you have developed your product and launched it on the market, take the time to analyse and report
Lean processes are gaining popularity and interest, because people who have never felt "creative" are starting to feel at the center of something new. Used with a bit of balance and intelligence the framework can be an operating manual to turn an idea into value. To tell the truth, would you tell someone who takes a long, difficult journey that many people do not recommend reducing the risks as much as possible? Would you suggest to anyone who's already packed if they forgot something? Would you just ask a couple of questions if it seems light enough to carry your luggage? Of course you would. Indeed, the startup methodology is the best solution to address real problems and changing context. A set of tools that facilitate entrepreneurship and that will stop working only day that you will do business only and exclusively using this methodology. Lean Startup will only die when its principles are so exploited in the way we do business that we will stop using that term.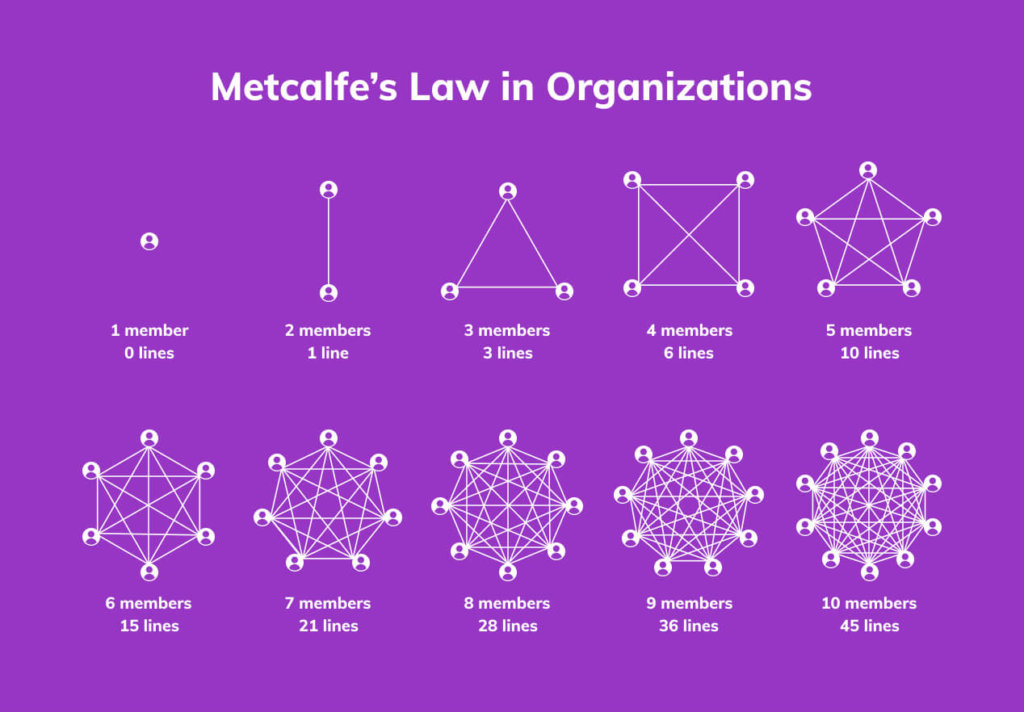 How lean is your company?
Unless you're doing business in another country or industry thinking lean, you'll be looking for a repeatable and scalable business model. Much of the work to be done on customer discovery and business model is up to you. Thanks to the help of those in charge of digital, you can get out of the building without traveling and wasting time. Obtaining the first information on potential customers even for niche market products or in segments of difficult access will be possible. The exercise of analysis of purchasing behaviour will be the first of the many tests that you will have to perform. But from test to test you will move from one hypothesis to another and finally to the ideal business model.
The method is evolving as it is adapted, the basic elements, however, remain the same. The same Peter Thiel in the book "From zero to one" classifies startups in a really schematic way identifying:
Companies that are from zero to one
Companies trying to invent a new disruptive product, a new market.
Companies that are one to n°
Companies that try to implement something already experienced or that customers know they need to use.
So the need to be lean is directly proportional to the competition that you have in your market and as such competition will become more intense inevitable automatically converge towards increasingly lean solutions. You will do so or you will lose huge amounts of money. Is the money still of interest to the old school?