Background
COLMAR has always been recognized as one of the most renowned Italian excellences in terms of technical and sports clothing. For over seventy years has been chosen by the national winter sports teams to dress their athletes,and has also conquered the fashion world with its casual clothes. With an annual turnover of around 100 million euros, a dense network of retailers and a constantly expanding channel and commerce, COLMAR sees its business volumes increase year over year.
The challenge
During the isolation caused by the COVID-19 pandemic and during lockdown COLMAR needed a virtual window. Many clothing companies have lived for a long time in uncertainty, having no reliable data of the opening of physical stores and knowing that all public events where show clothing would be suspended at a date to be allocated. WWG together with COLMAR decided to completely rethink the presentation of the products COLMAR carried out by its own sales network, replacing the ritual of the fashion shows with a new concept of interactive and instant digital experience.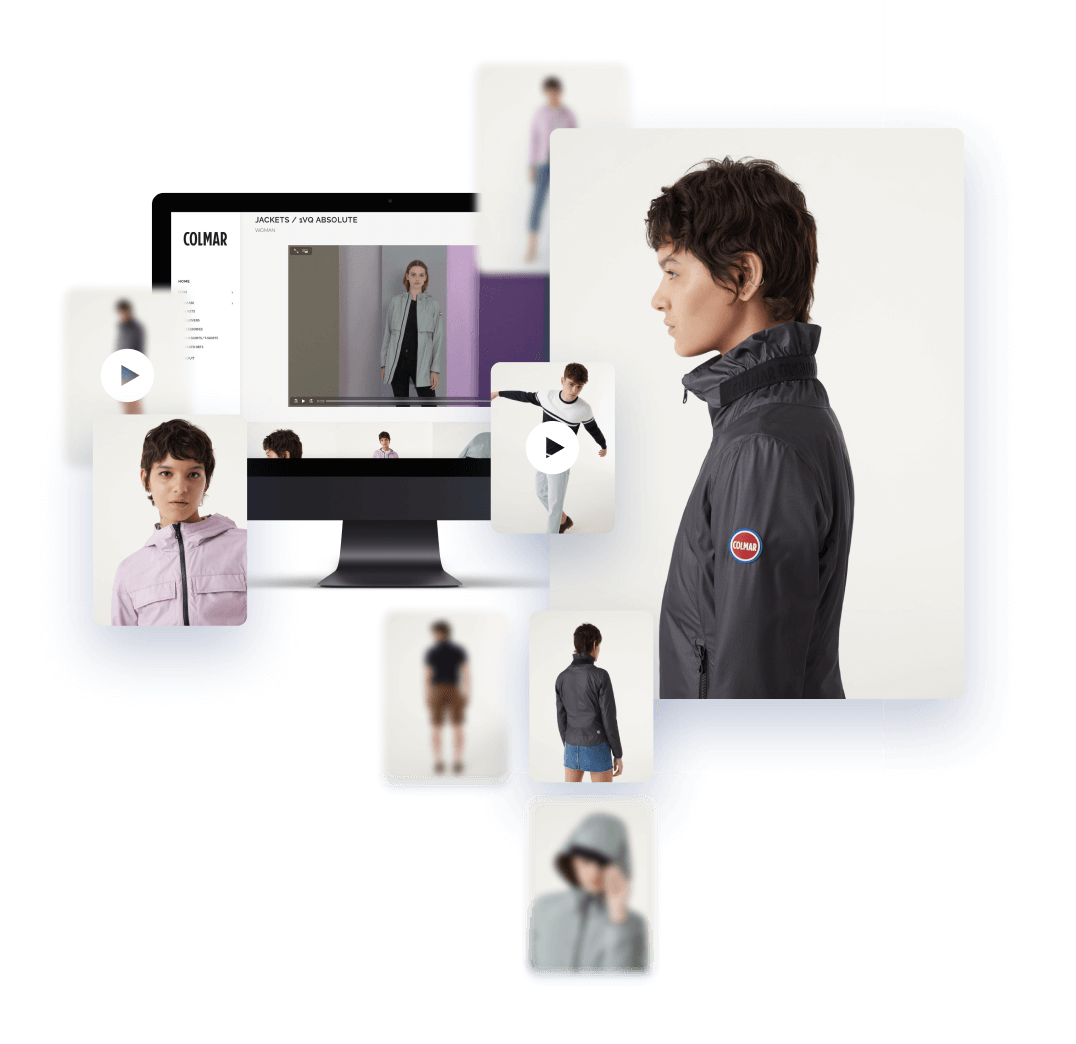 The solution
Was created a platform to give visibility to the new collections during the health emergency in which the meetings in presence have become much more complicated.
The goal was to have a b2b tool that would allow potential customers to see images and videos of fashion shows in high resolution of the next season. Needless to say, on the part of the customer there was the desire to put new clothes at the center of attention. They wanted to generate many expectations around a product never seen before to stimulate engagement and redefine the entire customer journey process that then would be perfected through the other purchasing platforms.
B2B online catalogue... Why?
WWG has created an interactive online catalog that offers a very immersive browsing experience since it allows those who have access to watch all the dresses of the different lines COLMAR, scroll through numerous quality images or see worn clothes from models. The base of this particular process of b2b customer journey is based on high quality images and videos to show the peculiarities of a product, all broadcasted on a platform, but the argument is similar for a social network or a website.
The reason why this ways of selling along with live streaming ecommerce are asserting is due to the rarefied relationships, the increase of online purchases and and the progressive need that users have to live a digital experience as empathetic and engaging as possible.. The b2b online catalog is a way to digitally replicate something that normally happens live and allows you to connect with the product, see it in action or notice how it is used.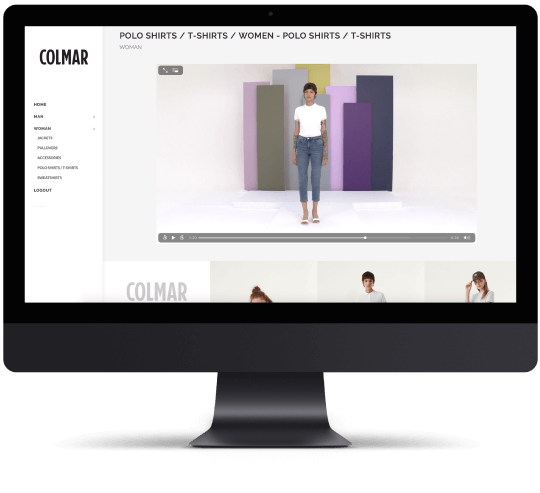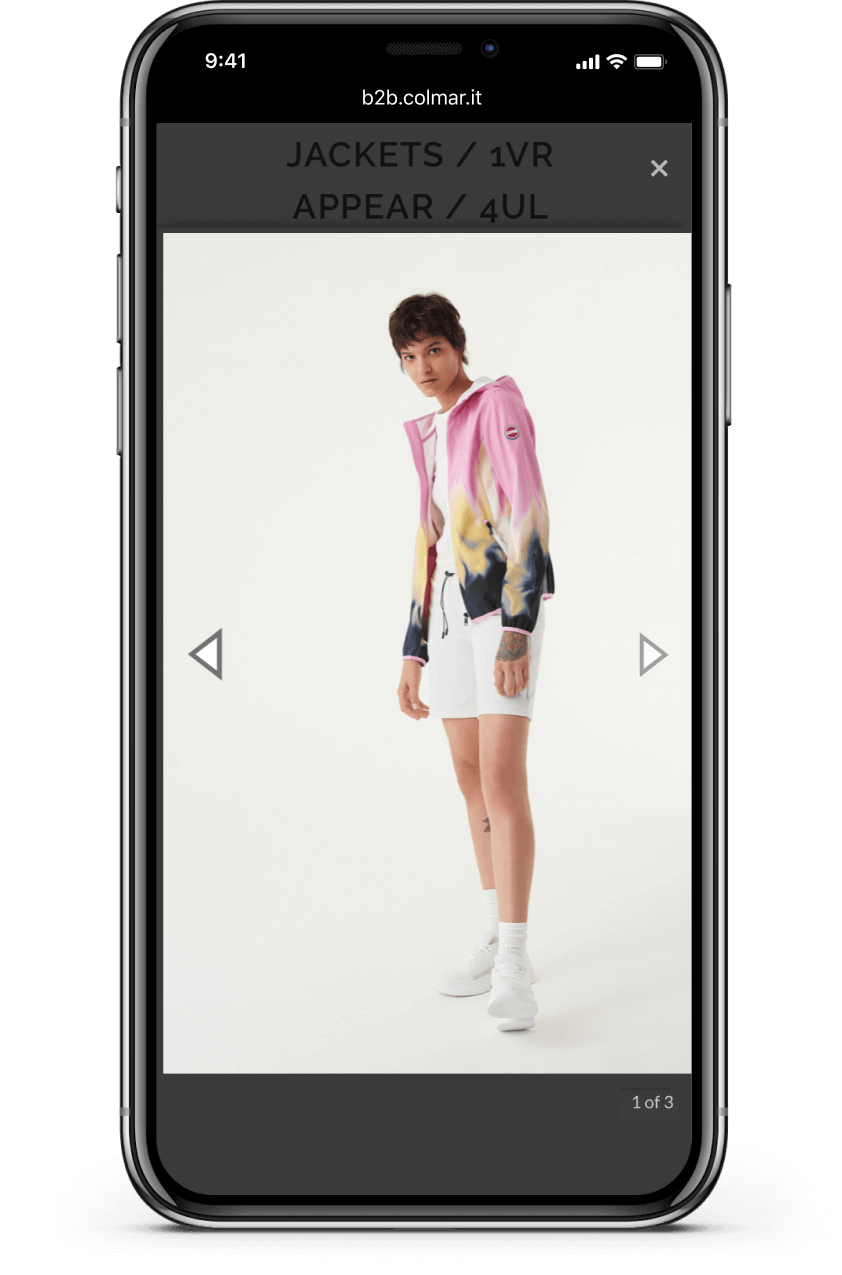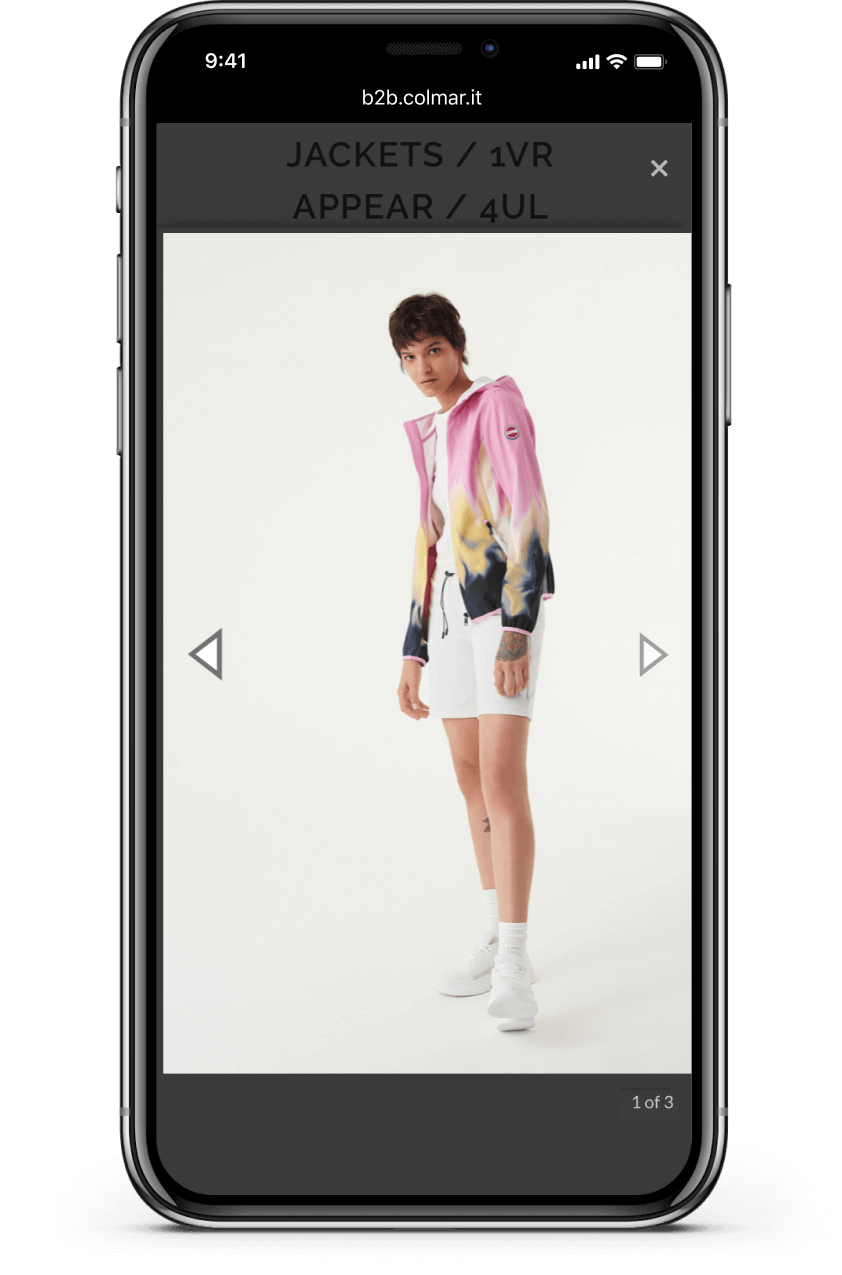 Results
1. Colmar has been able to show its products in an engaging way without renouncing to invest in the identity of the COLMAR brand that has always been synonymous with innovation.
2. It has created a new communication channel to connect in an "Agile" way its network of sellers now that presentations, events and fashion shows are suspended.
3. To take a first step towards the creation of a platform which can also be accessed from mobile devices, demonstrating the importance of audiovisual products in digital commerce.